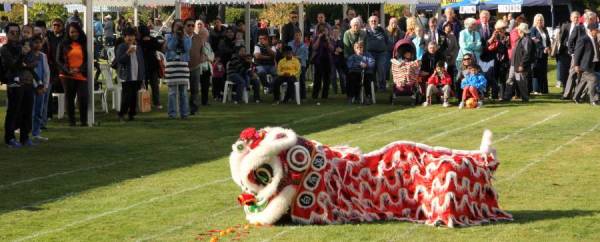 Malaysian Carnival to be held at Brickendonbury on Saturday 12th October 2019.

Once again TARRC will host The Malaysian Merdeka Carnival Day on Saturday 12th October 2019. The event is held in conjunction with Malaysian National Day, which falls on 31st August each year to mark the anniversary of Malaysia's independence. The event normally attracts over 2000 people who enjoy the beautiful grounds of TARRC's Brickendonbury Estate. Admission to the Carnival this year will be charged at £1 per car. There is plenty of parking available, and all are welcome from 10.00am until 5.00pm. Unfortunately there will not be a free shuttle service provided from Hertford North and East Train Stations. As usual there will be a whole range of glorious Malaysian food on offer from the numerous stalls to sample, including delicious freshly barbequed satay. There will be other stalls and entertainment for the younger guests.

Follow the days events on twiiter: @Brickendonbury #MalaysianCarnivalUK

The Carnival is organised by the Malaysian Community and the High Commission of Malaysia in the United Kingdom.

For further enquiries please contact: Malaysian High Commission 45-46 Belgrave Square London SW1X 8QT T:0207 235 8033 E: mwlondon@kln.gov.my Or contact TARRC: T: 01992 584966 E: general@tarrc.co.uk
Back to Blog